ACCA KAPPA White Moss Gift Set of Eau de Cologne 100ml, Soap 150g and Hand Cream 75ml
ACCA KAPPA White Moss Gift Set of Eau de Cologne 100ml, Soap 150g and Hand Cream 75ml
Please login for pricing
---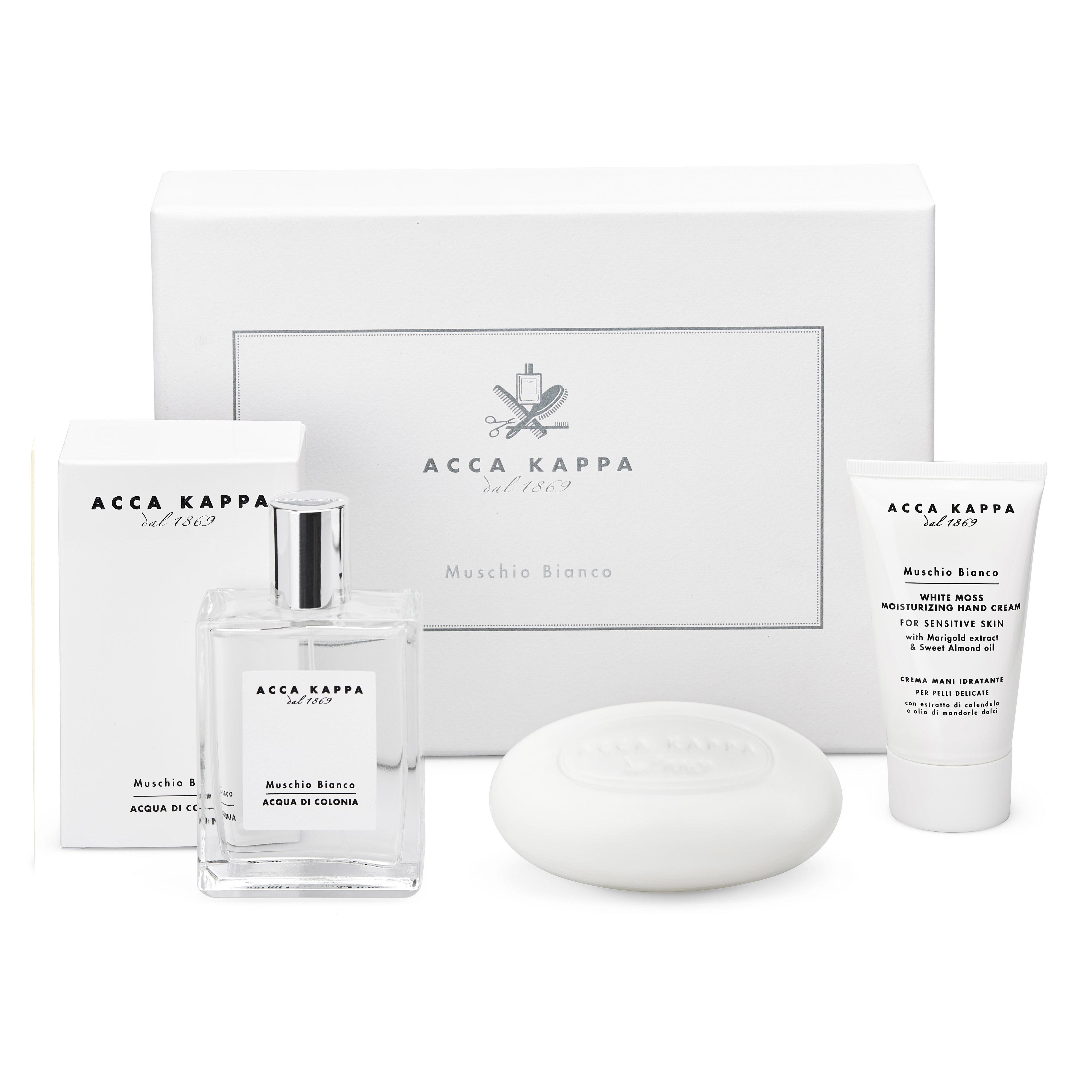 White Moss Gift Set, including:
Eau de Cologne 100ml
Soap 150gr
Hand Cream 75ml
Eau de Cologne
ACCA KAPPA's most iconic range, White Moss, surrounds the body with the fragrance and freshness of Italian spring. Harmoniously blending sweet and sensual notes, the range was created for both men and women alike.  A delicate and refined contemporary classic. (Olfactory Family: Aromatic, Musk).
Soap
Made with pure plant and coconut oils, ACCA KAPPA vegetable soaps are softly scented and gently cleansing. Created using traditional techniques with raw materials of exclusively plant origin.
Hand Cream
Carefully selected for their skin-purifying, protective and soothing properties the natural ingredients chosen for this Hand Cream effectively provide long-lasting hydration. Ideal for combatting inflammation and cracking, giving the hands a soft and silky feel. Non-greasy and fast-absorbing.
Does not contain: Parabens, GMOs, Petrolates, Silicones, PEG