ACCA KAPPA White Moss Gift Set of Hair Perfume 30ml and Beech wood Travel Protection Hair Brush
ACCA KAPPA White Moss Gift Set of Hair Perfume 30ml and Beech wood Travel Protection Hair Brush
Please login for pricing
---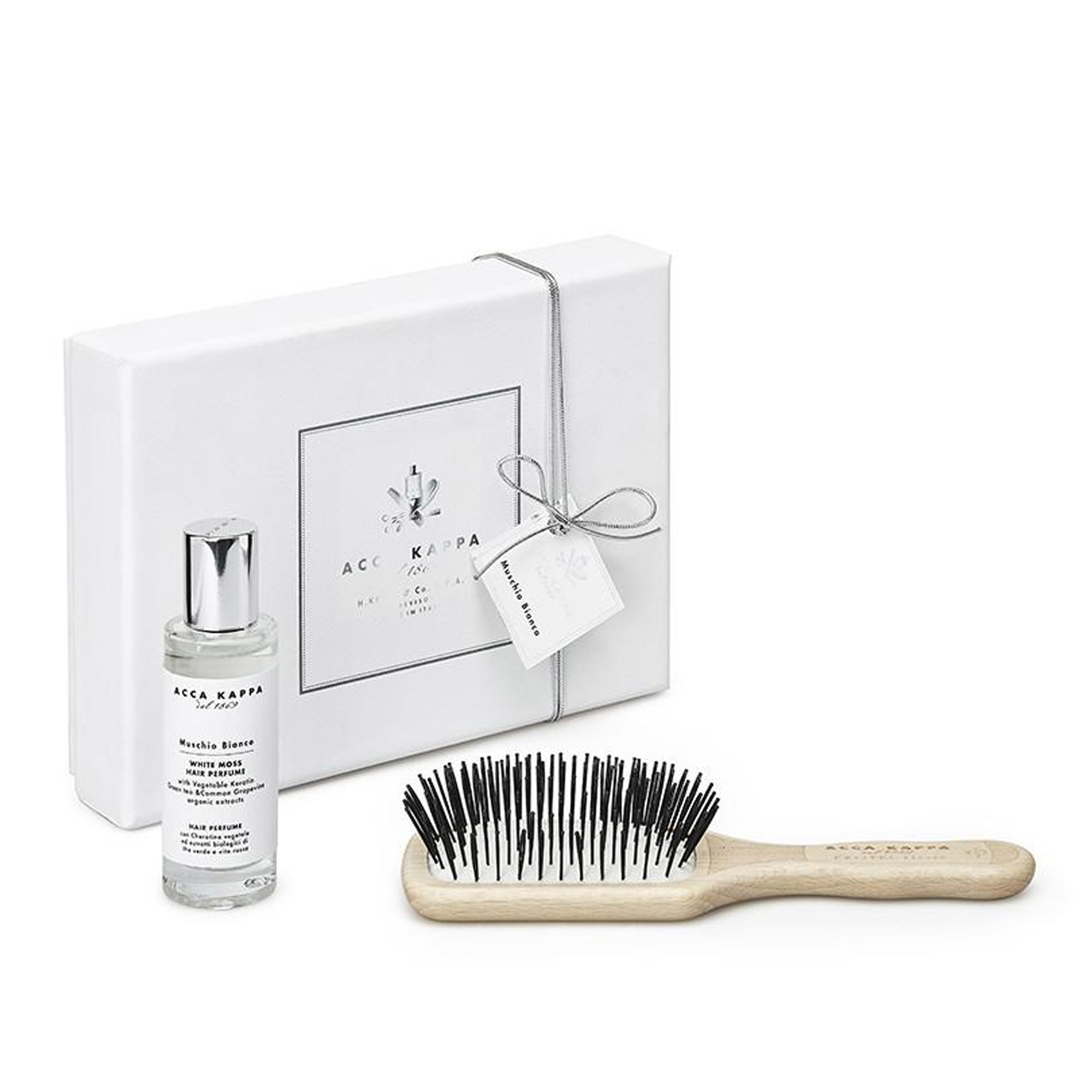 White Moss Gift Set, including:
Hair Perfume 30ml 
Protection Beechwood Hair Brush (Travel)
Hair Perfume
ACCA KAPPA's most iconic range, White Moss, surrounds the body with the fragrance and freshness of Italian spring. Harmoniously blending sweet and sensual notes, the range was created for both men and women alike.  A delicate and refined contemporary classic.
Formulated with a hydrolysed corn, wheat and soy protein complex chosen specifically for its hydrating and nourishing properties, this Hair Perfume is the perfect product to give your hair that extra boost. Also containing extracts of Green tea and Red grapevine, the hair perfume protects against external aggressors whilst leaving your hair pleasantly fragranced.
Non-greasy and leaves no residue.
Protection Beechwood Hair Brush
Made from Reforested Beechwood, our Travel Size Protection Brush with special Nylon Looped bristles, move easily through the hair, effectively detangling the hair without damaging the structure. The looped bristles also gently massage the scalp, stimulating microcirculation which is beneficial to the hair follicles. The Natural Rubber cushion absorbs and distributes the pressure evenly, ensuring a more delicate brushing action on scalp and hair. Ideal for Delicate or Fine hair.