ACCA KAPPA White Moss Shaving Soap 200ml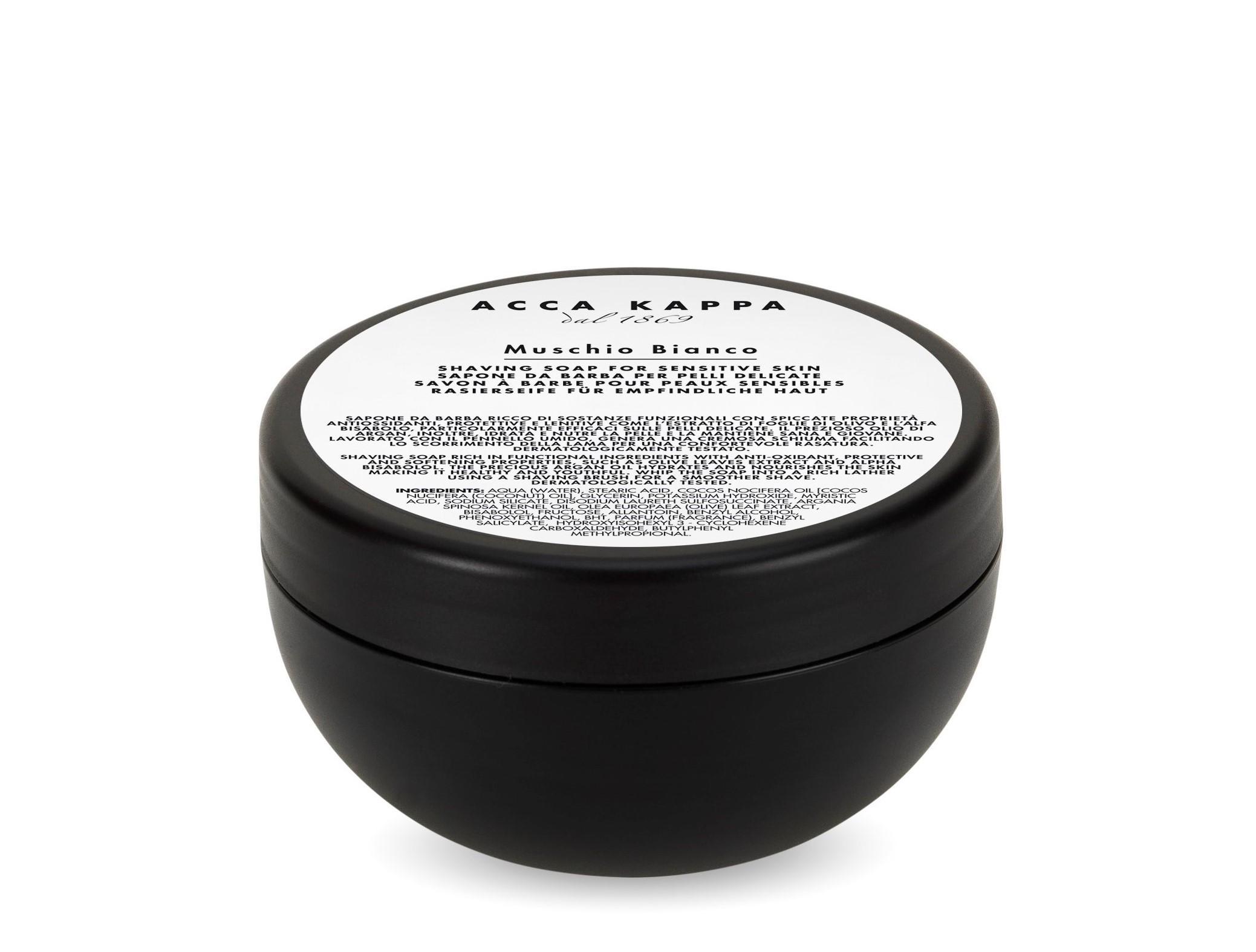 ACCA KAPPA's most iconic range, White Moss, surrounds the body with the fragrance and freshness of Italian spring. Harmoniously blending sweet and sensual notes, the range was created for both men and women alike.  A delicate and refined contemporary classic.
Rich in functional ingredients, this shaving soap contains extracts from chamomile, olive leaves and Argan oil. Providing a gentle and soothing experience, the protective and nourishing qualities of the shaving soap keep the skin looking healthy and youthful.  
Does not contain: SLS, Parabens, Silicones, Petrolates, GMOs