Brushing Up: Unveiling the Newest Trends in Hairbrushes

In the world of beauty and haircare, even the simplest tools can make a big impact. Hairbrushes have undergone a quiet revolution, with new trends emerging that cater to our diverse hair needs. From sustainability to innovative designs, let's explore the latest trends that are redefining the way we brush and style our hair.

Trend 1: Sustainable Materials for a Greener Future

As the world shifts towards sustainability, the hairbrush industry is following suit. Brands are opting for eco-friendly materials such as bamboo, recycled plastics, and natural fibres. These brushes not only contribute to a healthier planet but also offer a touch of nature's finesse to your hair routine.
The EYE Collection by ACCA KAPPA features handles made from cellulose acetate, a material which is 100% biodegradable and recyclable and obtained from naturally widespread and renewable resources. Featuring pom pins the EYE brush is perfect for detangling and scalp massage.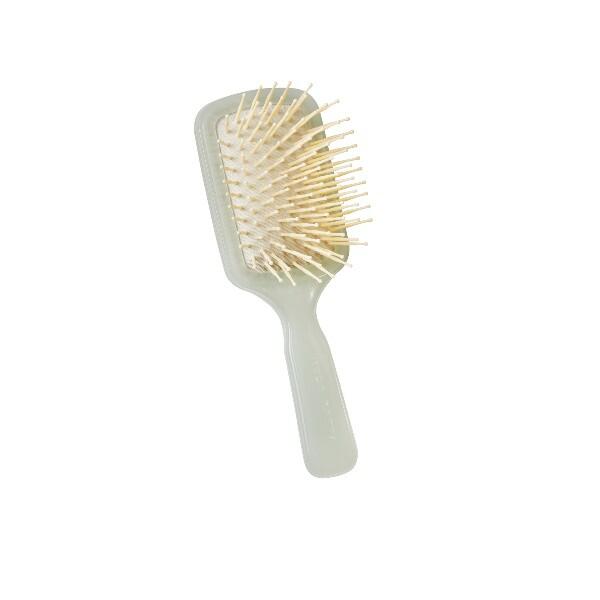 Trend 2: Scalp Care Sensation

Healthy hair starts with a healthy scalp, and brushes are stepping up to the task. Scalp care brushes, often equipped with soft bristles or massaging nodes, help stimulate blood circulation and promote overall hair health. These brushes offer a spa-like experience, making your hair care routine a relaxing ritual.
ACCA KAPPA's Protection Brushes feature looped nylon pins, gently massaging the scalp and stimulating micro-circulation for healthier hair follicles. In addition to offering users an incredibly relaxing experience, enhancing hair and scalp health, looped nylon pins give a more delicate brushing action, and are ideal for use on fine or damaged hair. Also available in Extra Soft for those with additional sensitivities.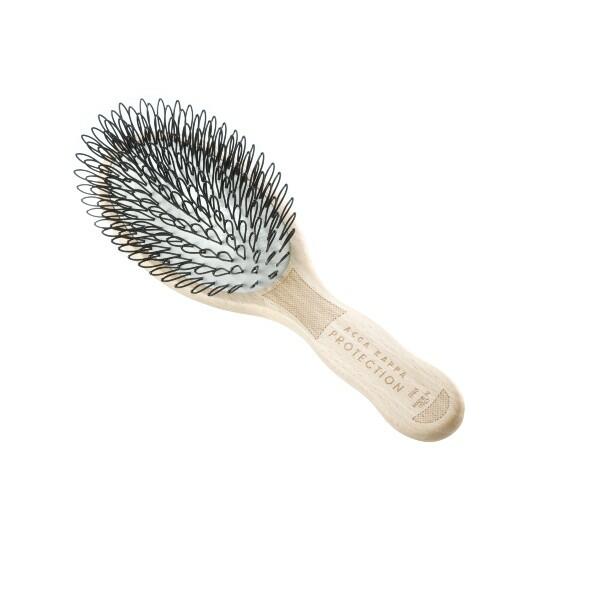 Trend 3: Versatile Designs for All Hair Types

One-size-fits-all doesn't cut it in the world of hairbrushes anymore. Brands are crafting brushes with versatile designs to cater to different hair types and styling preferences. Whether you have curly locks that need gentle detangling or straight hair that craves a sleek finish, there's a brush designed with your hair in mind.
ACCA KAPPA have been manufacturing hairbrushes in Treviso, Italy since 1869. Led by four generations of craftsmen and women, the collection has a comprehensive range of professional brushes, body care and wellness products born of Italian taste, culture and elegance. You can browse the hairbrush collection and the rest of the ACCA KAPPA here at Brighton Group, available from our warehouse in East Sussex for exclusive UK retailers.

Trend 4: Embracing Natural Texture

The embrace of natural hair textures is a movement in full swing. Brushes designed specifically for textured and curly hair are gaining popularity. These brushes work with your hair's natural pattern, enhancing curls and minimizing frizz. It's all about celebrating your hair's unique beauty.
A great tip for working with hair's natural texture is to forgo dry brushing and invest in high quality shower brush and haircare. One of the best brushes for frizzy hair, the ACCA KAPPA Shower Brush is ideal for working products like conditioner and smoothing cream through the hair ensuring even distribution and maximum absorption. The natural rubber cushion and soft nylon filaments with resin covered tips work to delicately massage the scalp whilst avoiding the damaging effects of dry brushing. Pairs perfectly with ACCA KAPPA haircare, especially Anti-Frizz Green Mandarin.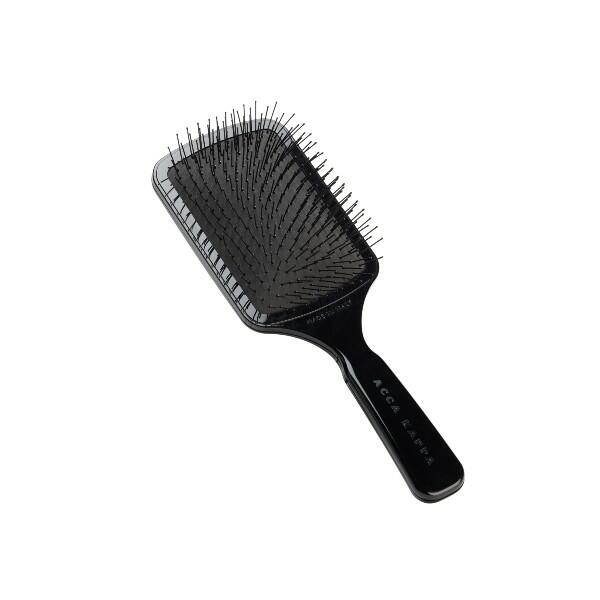 Trend 5: Minimalism and Functionality

In a world cluttered with gadgets, there's a trend towards simplicity in hairbrush design. Minimalistic brushes with a focus on functionality are gaining attention. These brushes prioritize ease of use and straightforward results, making your hair routine fuss-free.
The Natura Collection by ACCA KAPPA is made from hand finished golden beechwood. The reforested wood is a perfect example of minimalist beauty and is naturally anti-static. Featuring cone-shaped wooden pins, which easily penetrate hair whilst rounded tips gently massage the scalp. Ergonomically designed to reduce structural damage to the hair while brushing, the brushes offer a a gentle finger-like approach to brushing making it a great choice for frizz-prone or curly hair.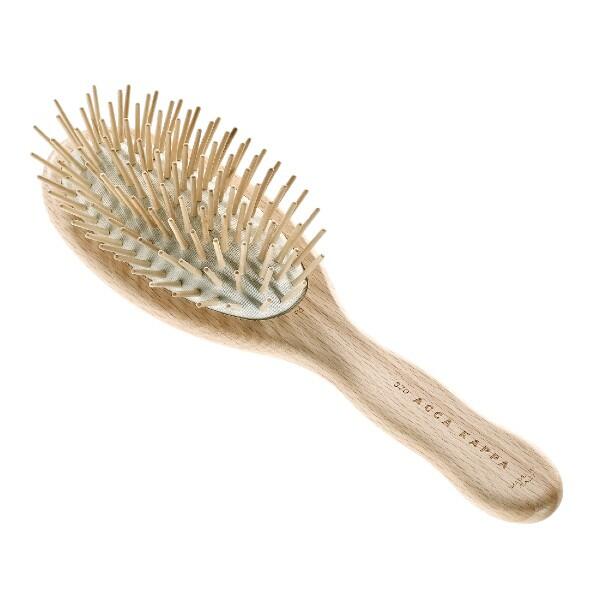 Trend 6: Artful Aesthetics

Who said hairbrushes can't be a form of art? Brush designs are getting a creative twist, with unique patterns and colours adorning the handles. These brushes add a touch of style to your beauty routine, making them a statement piece on your vanity.
The *NEW* Soft Airy by ACCA KAPPA is available in a choice of 3 eye-catching colours: from minimalist grey to soft pink to vintage like red. The elegant shape not only looks great on a vanity but helps achieve desired styling offering a soft, polishing volume-boosting treatment for hair. Natural bristles and double monofilament combine to gently detangle hair, making it suitable for all hair types even delicate hair and for use on hair extensions.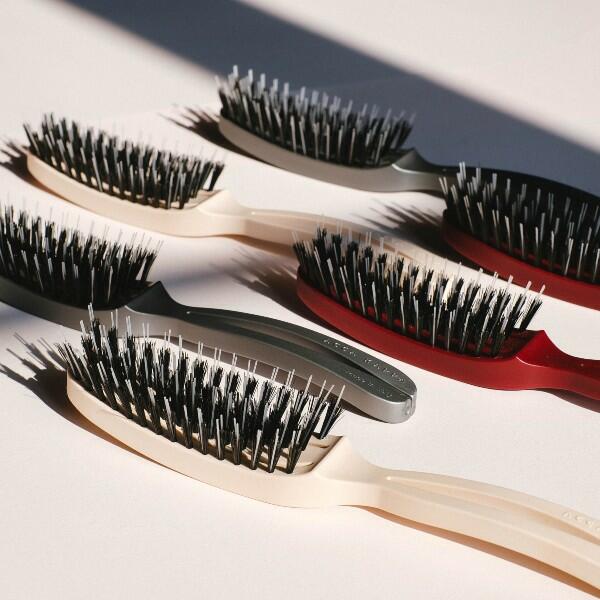 Trend 7: Natural Bristles and Less Static

Hairbrushes are embracing the benefits of natural bristles. These brushes are gentle on the hair, helping to distribute natural oils and reduce static. Say goodbye to those pesky fly-aways and hello to smooth, shiny locks.
Made from hand-finished Kotibe wood ACCA KAPPA Classic Hairbrushes feature a rich red-brown Mahogany colouring and smooth, ergonomic handles. Featuring natural bristles as well as a natural rubber cushion, which evenly absorbs and distributes pressure to provide gentle brushing action on the hair and scalp. Available with Pure Natural Bristles (pictured) as well as Porcupine (a combination of natural bristle and nylon monofilament), which is ideal for detangling thicker hair. For extra thick, gentle brushing try the Extension version (also great if you have hair extensions, of course!).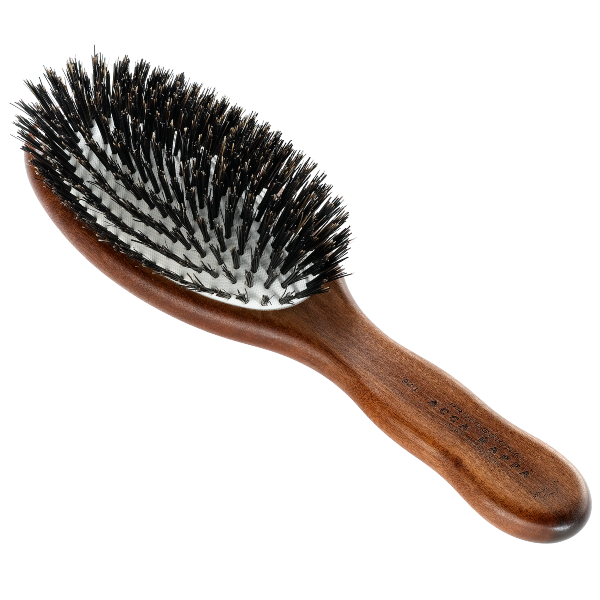 Trend 8: Travel-Friendly Innovation

Globe-trotters rejoice! Travel-friendly brushes are becoming more innovative. Compact designs and foldable handles make it easy to bring your favourite brush on your adventures. No more bad hair days while exploring new horizons! Nearly all brushes in the ACCA KAPPA Collection are available as minis! Simply select 'Travel Size'.

In a world where beauty can often be complex, hairbrushes are getting back to basics with trends that prioritize effectiveness, sustainability, and individuality. Whether you're a nature enthusiast, a minimalist, or a travel aficionado, there's a brush trend tailored just for you. So, the next time you reach for your hairbrush, remember that it's not just a grooming tool – it's a reflection of your style and a partner in your journey towards healthy, fabulous hair.
Order ACCA KAPPA
The Acca Kappa Collection is available for The Brighton Group warehouse in East Sussex for exclusive UK retailers.
Like what you're reading? Here are some other Brighton Group Blogs to pique your interest: