Discovery Set Agua de Colonia (6 x 2ml)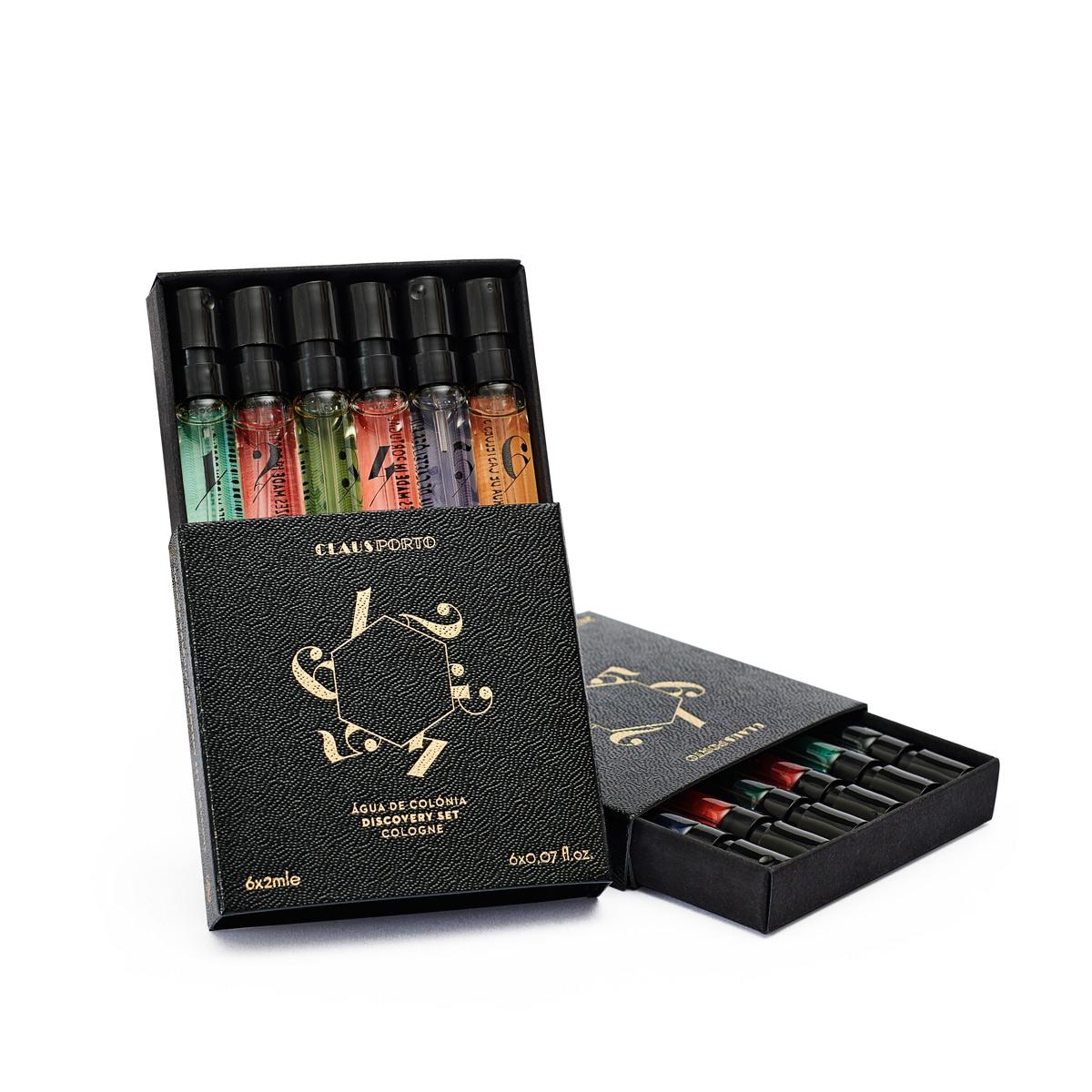 Traveling is the best way to learn and to experience newness. With this matchbox sized Discovery Set we invite you to embark in an olfactory journey, through different Portuguese landscapes. These six fragrances will take you from sun baked fields and green slopes, to charming cities by the sea.
Finding the perfect scent for someone special or even for yourself, may not be an easy task. This Agua de Colonia Discovery Set is the perfect way to try our fragrances before you commit to your favorite, or simply to have a fragrance for every moment of your day.
This collection tells the story of a journey: a road trip through the aromatic landscapes of Portugal. It takes in pine forests cooled by the ocean breeze, citrus groves, granite-hewn cities, tropical gardens and sunbaked fields.
These fragrances were created by world-renowned perfumer Lyn Harris, in her London studio. Before, Lyn travelled across Portugal seeking for scents that would capture the beauty and diversity of Claus Porto's homeland.